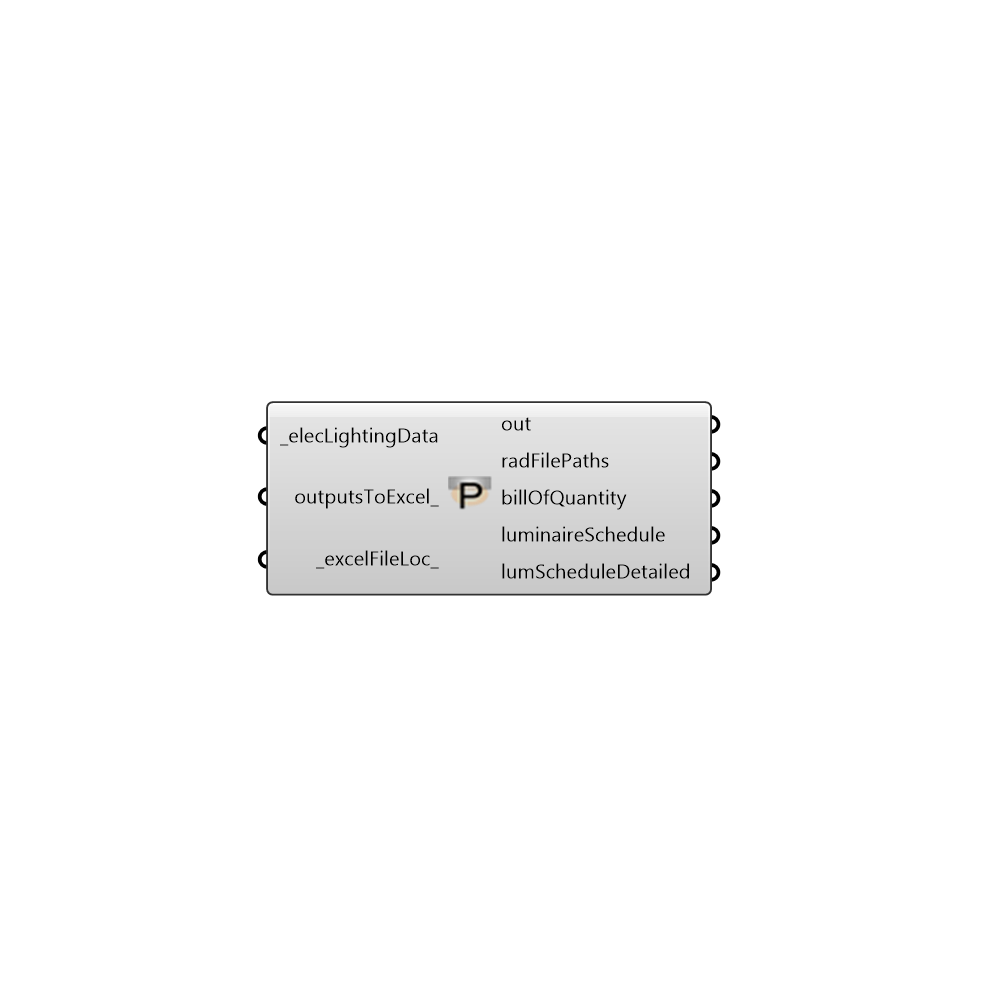 This component is meant for summarizing the details of all the luminaires used in a simulation.
Inputs
elecLightingData [Required]

Connect the elecLightingData output of the Honeybee_IES Luminaire component here.

outputsToExcel [Optional]

Set this input to True if the outputs are to be written to a MS Excel compatible .csv file.

excelFileLoc [Default]

Specify a directory to which the MS Excel file should be saved to.
Outputs
out

The execution information, as output and error streams

radFilePaths

List of .rad files corresponding to the luminaires to be used in the simulation. Connect this to the additionalRadFiles_ input of Honeybee_Run Daylight Simulation component.

billOfQuantity

The bill of quantity of the luminaires used for simulation.

luminaireSchedule

List of luminaires, their location and aiming angles.

lumScheduleDetailed

A more detailed luminaire schedule that includes information about custom lamps (if any) used in the simulation.